PP-Asset Management
---
Our Core Team
---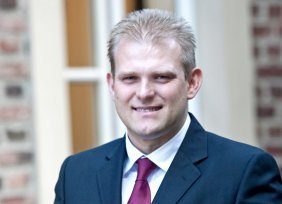 Christopher Eichler
Shareholder & Managing Director
Christopher Eichler is a certified US futures broker and Eurex trader.
After completing his studies in business economics, he was initially involved in setting up a well-known online broker, before founding the company PP-Brokerage in the year 2003.
At PP-Asset Management GmbH Mr Eichler looks after our institutional investors and is Head of Marketing and Sales.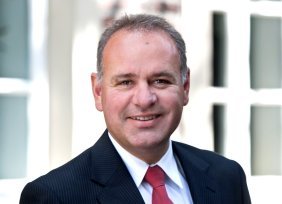 Herbert Hakala
Managing Director
Mr Hakala is a banker and can look back on 35 years of experience on the securities markets.
In 1982 he completed his studies in banking and finance and embarked on a long career as a securities and asset consultant for wealthy private clients, finally becoming manager at a branch of the Deutsche Bank AG., a position which he held for several years.
At PP-Asset Management GmbH Mr Hakala carries out managerial duties and is Head of Finance and Personnel.
Hans-Jürgen Haack
Issuer of stock market newsletter HAACK-DAILY, HAACK-INVEST, HAACK-WEEKLY
Mr Haack is a qualified economist and has more than 25 years of experience of the stock exchanges.
From 1989 up to and including 2010 he was employed by the company Bernecker as a derivatives specialist and was responsible at this company for the derivative newsletters 'AB-Tradings' and 'Die Termin-Börse'.
Since the beginning of 2011 Mr Haack has been issuing the online stock market newsletter HAACK-DAILY.
Regular TV appearances on investor channel Deutsches Anleger Fernsehen and lectures given in seminars, stock market days and roadshows round off his activities for PP-Asset Management GmbH.
Marc Wilhelms
Senior Portfolio Manager
Marc Wilhelms is also a certified US futures broker. Even before he completed his studies in business economics he was working as an analyst at a brokerage house, subsequently becoming head of the analysis department at the same company.
In 2003 he founded his own investment consultant company.
At PP-Asset Management GmbH Mr Wilhelms is Head of the Research department and is also Head of Trade and Product Development
André Horst
Portfolio Manager
Mr Horst is a trained savings bank operator and certified Eurex dealer – looks back on more than 25 years of trading experience.
Its strengths lie in the development of profitable trading systems for the future market. In the past, he also achieved remarkable returns on his overall portfolio by combining a variety of equity strategies, hedging options and self-developed trading strategies.
Furthermore, Mr. André Horst manages the product PP Invest & Trade.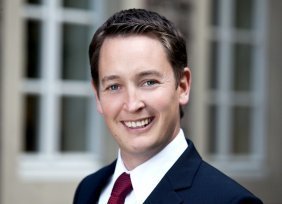 Hartwig Knapp
Head of Marketing and Technology
Mr Knapp is a qualified computer scientist with more than 10 years' experience in the field of IT, in particular looking after DAX corporations.
He is a specialist in profit-generating marketing strategies for Internet portals and social media.
He joined the PP-Asset Management GmgH team in 2011 and since then has been pushing marketing and IT activities.